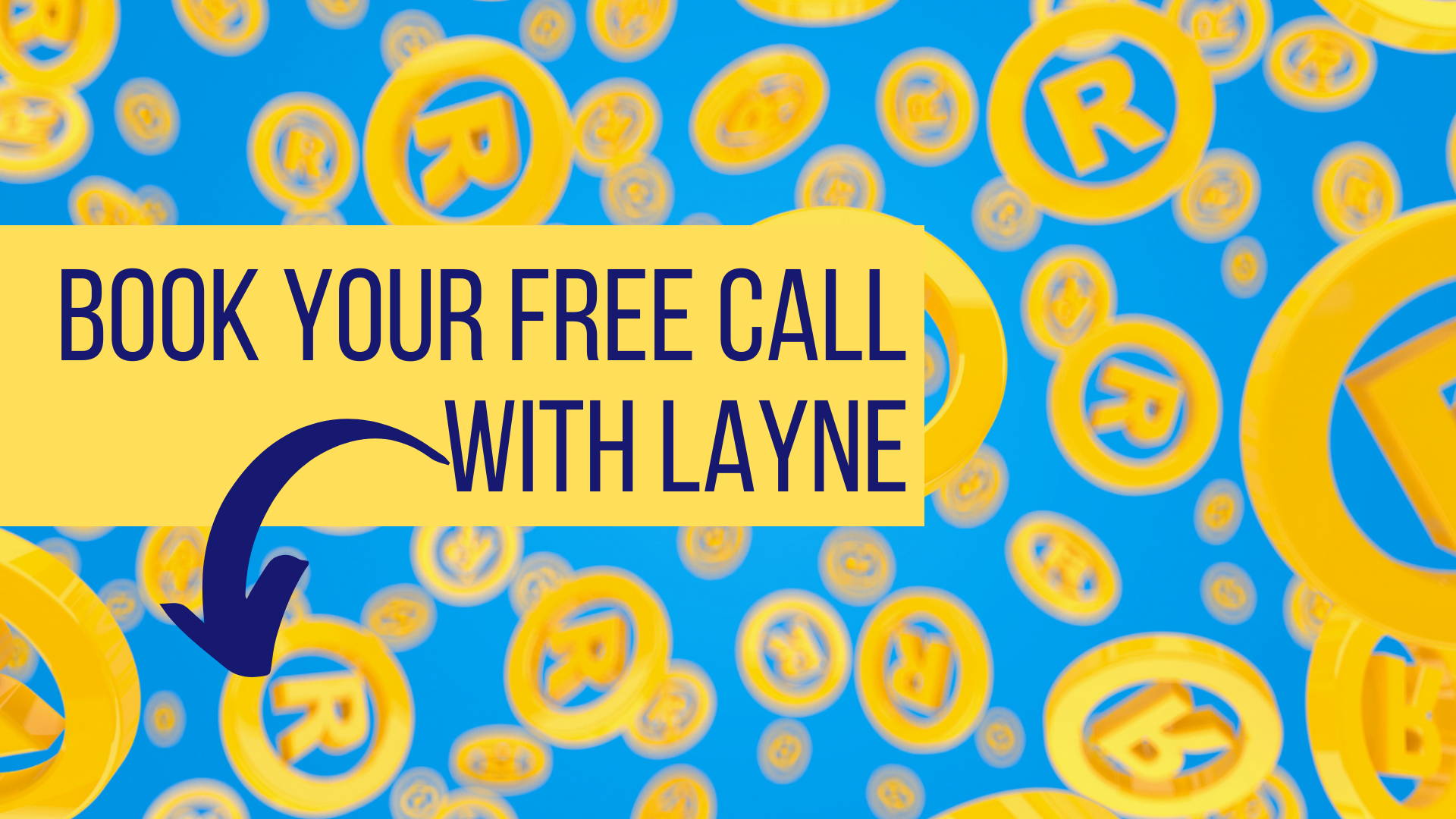 Welcome!
STEP 1 :: Choose a date and time (scroll ahead for additional times)
STEP 2 :: Complete the form with your Trademark and contact details
NOTE :: The trademark package starts at $3250 and is a strategic process which can take a full year (or longer). Layne and the staff at her law firm will be working with you the whole time. You are right for this package if you are an entrepreneur who is ready to invest in this level of protection for your business assets. If you have any questions, reach out to the team at team@laynelyons.com
Your call will be booked when you complete both steps. Talk soon!