Agh! Why must it feel this way!? Tell me if this sounds familiar:
You've woken up wondering what would happen if one of your clients became unhappy (either because you made a mistake or just 'cause she's "one of those people") and demanded her money back.

It has occurred to you that your "system" for ensuring you get paid by your clients is what is known in some circles as "blind faith".

Sometimes when you hit publish on a really great piece of content you've created, you feel powerless over whether it is gonna get swiped right out from under you. Such a bummer.

Other entrepreneurs you know talk about GDPR compliance. If GDPR doesn't stand for "Groovy Disco Pink Rollerskates" or "Google Drive, Pinterest, & Reddit," then you have no idea what it actually means. Does it affect you? #WhoKnows

Every now and again you remember you were supposed to handle the legal side of your business, and you have this horrible, sickening feeling because you know just enough to know, that you don't know what you don't know, but you know there is a lot!




And feeling that way is going to make you hold back. You won't hit publish. You won't raise your prices. You won't put your best stuff out there. I always say, when you're in fear you can't grow. I get it: I'm an entrepreneur myself… have you read my story?
I know you know this, because you're here:
You limit yourself and your business' growth potential when you lack legal protection. Ouch.
The good news is that—the way things are for you right now, before anything has gone sideways—you're in an amazing position to set yourself up for success.
I've helped hundreds of women business owners who expressed they were worried about the same things as you, using exceptionally protective legal resources I created specifically for women entrepreneurs.
So you're in the right place: The answers are here (thank gawd).

But first let's talk about umbrellas for a minute.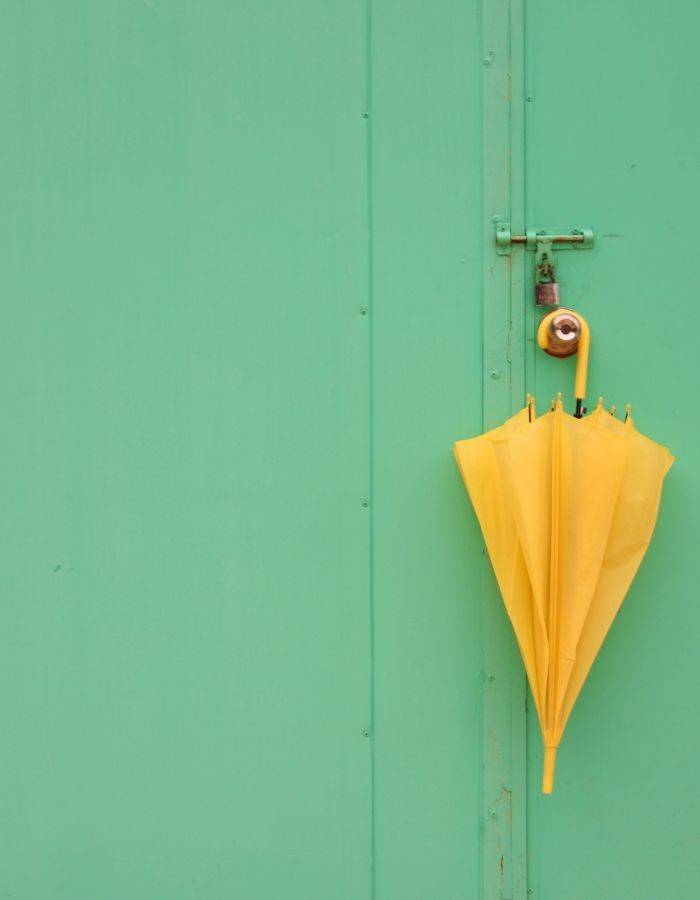 Yes, umbrellas. Humor me.
We've all done it before. The weatherman told us it was going to rain. We looked out the window in the morning and saw perfect blue skies; not a cloud in sight. "I was going to bring my little handbag today; the umbrella won't fit… It'll be fiiiiine. It's not gonna rain, the weatherman is always wrong."
A couple hours later, your hair and your day have been ruined by the "unexpected" downpour you got caught in. "Why, oh, why, didn't I just bring my freaking umbrella??"
It's the same thing with your legal protections.
Except when you get caught in a rainstorm, you just get wet. When you get caught in a "legal thunderstorm" it's a lot less pleasant.
I am on a mission to protect every woman entrepreneur I meet from being vulnerable to swiped content, drained bank accounts, and risks of legal actions.
I simply will not allow entrepreneurs who have worked so hard to build their businesses remain exposed and at risk.
Just like the weatherman can't 100% promise sunny skies, having the right legal protection in place doesn't mean nothing bad will ever happen. But what having your (legal) umbrella with you does mean, is that when a rainy day inevitably comes, you're gonna be a helluva lot more protected than you would have been without it.
could present yourself and your business as more polished and well-established, and everyone you worked with saw you as professional and serious about your success

could share more fully, be more visible, and reach for your biggest business dreams without looking over your shoulder with worry ever again

had the confidence of knowing your business is protected and on the right side of the law, and

looked so perfectly put-together that you were able to actually charge higher prices
You can definitely have that!
Here's what I know, from experience:
For your business to be fully protected from the "legal thunderstorm" (AKA the various ways people can mess with your business), you must have solid legal structures in place that are easy to implement but hard to hack.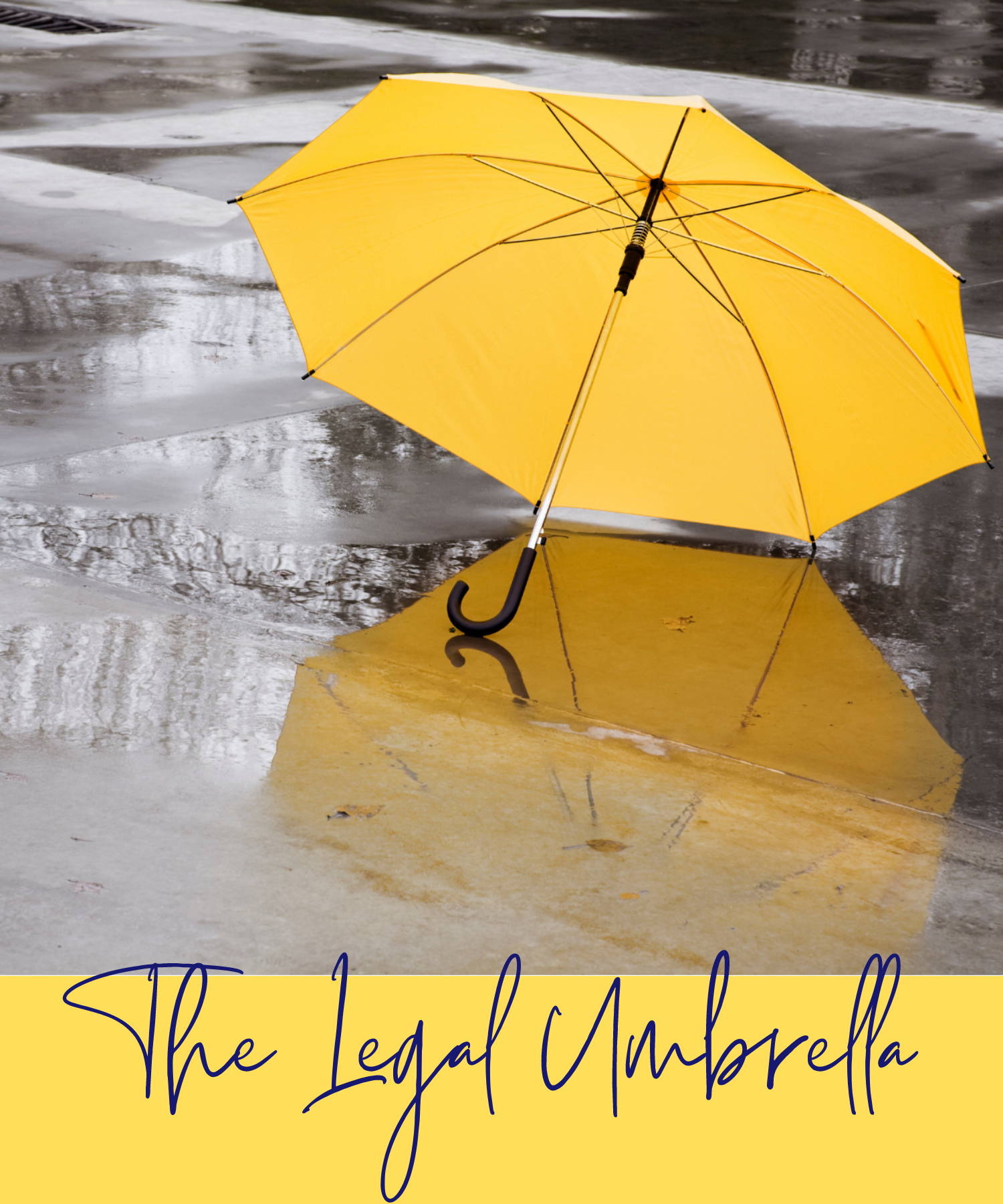 The Legal Umbrella™: Legal Foundations package has all the essential legal agreements you need to build a solid foundation for your online business. If you don't have the basics covered yet, this is for you.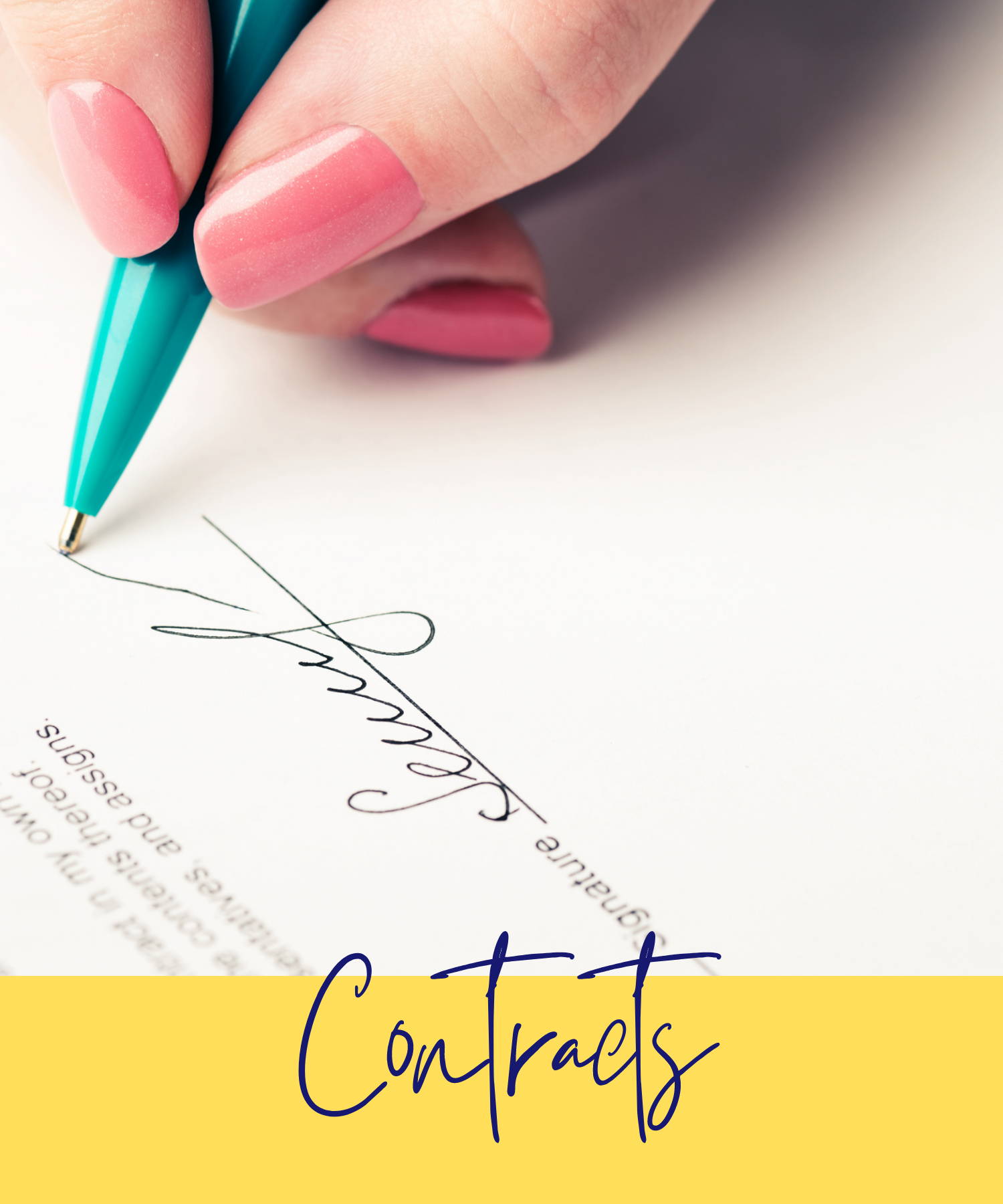 You shouldn't need a law degree to figure out what you need to protect your business. Our templates are so easy, with lots of instructions and support so you feel confident you've done it right.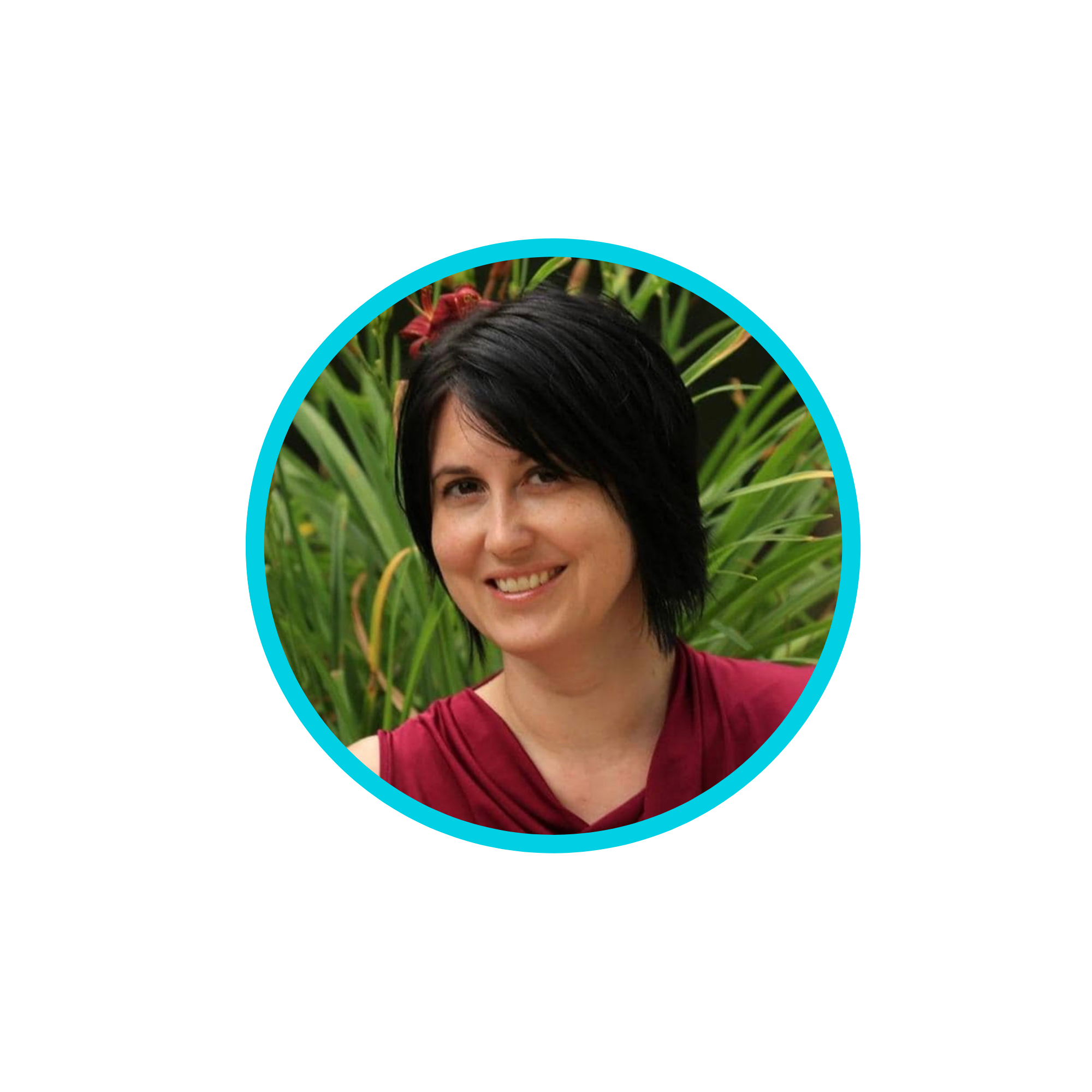 "The Legal Umbrella gave me so much confidence to move forward in my business.
Before I worked with Layne, I was really unsure what I needed to do to legally protect myself and my business, both with clients and as I moved my business online. Although I had many goals and ambitions, I was spinning in circles because I knew I needed contracts, agreements, disclaimers, etc. but had no idea where to start with it.
Right from the beginning, I felt like I could be myself with Layne, and because she has been in my shoes as a health coach, she understood what I wanted to do and made me feel totally comfortable. The Legal Umbrella gave me so much confidence to move forward in my business.
And now, not only do I have confidence, but I also have Layne in my corner, someone I can reach out to and ask questions as I grow my business, which gives me a sense of peace and calm. Layne truly cares. She is always kind, supportive, and knowledgeable!"
-Charlene HIll, Licensed Massage Therapist & Wholeness Coach
"I absolutely loved using the Legal Umbrella, and had such an easy (and fun) time working through it!
Layne did a great job of keeping all of the wording in her documents very clear and understandable, and building out the course in an easy, step-by-step system that was fool-proof. It feels so wonderful to have my legal, hard-shelled convertible top closing in now!
One of my favorite pieces of content that Layne created was the client contract, which did a phenomenal job of asking me for real, tangible business information, and made me take a really hard look at how to best prepare my actual business plan before launching.

Now I'm not only completely protected, but I also have a well-built out business structure as well. I truly can't say enough great things about Layne's offerings and would recommend her to any coaches or business leaders looking to get fully protected!"

~Paige Weber, Wholey Health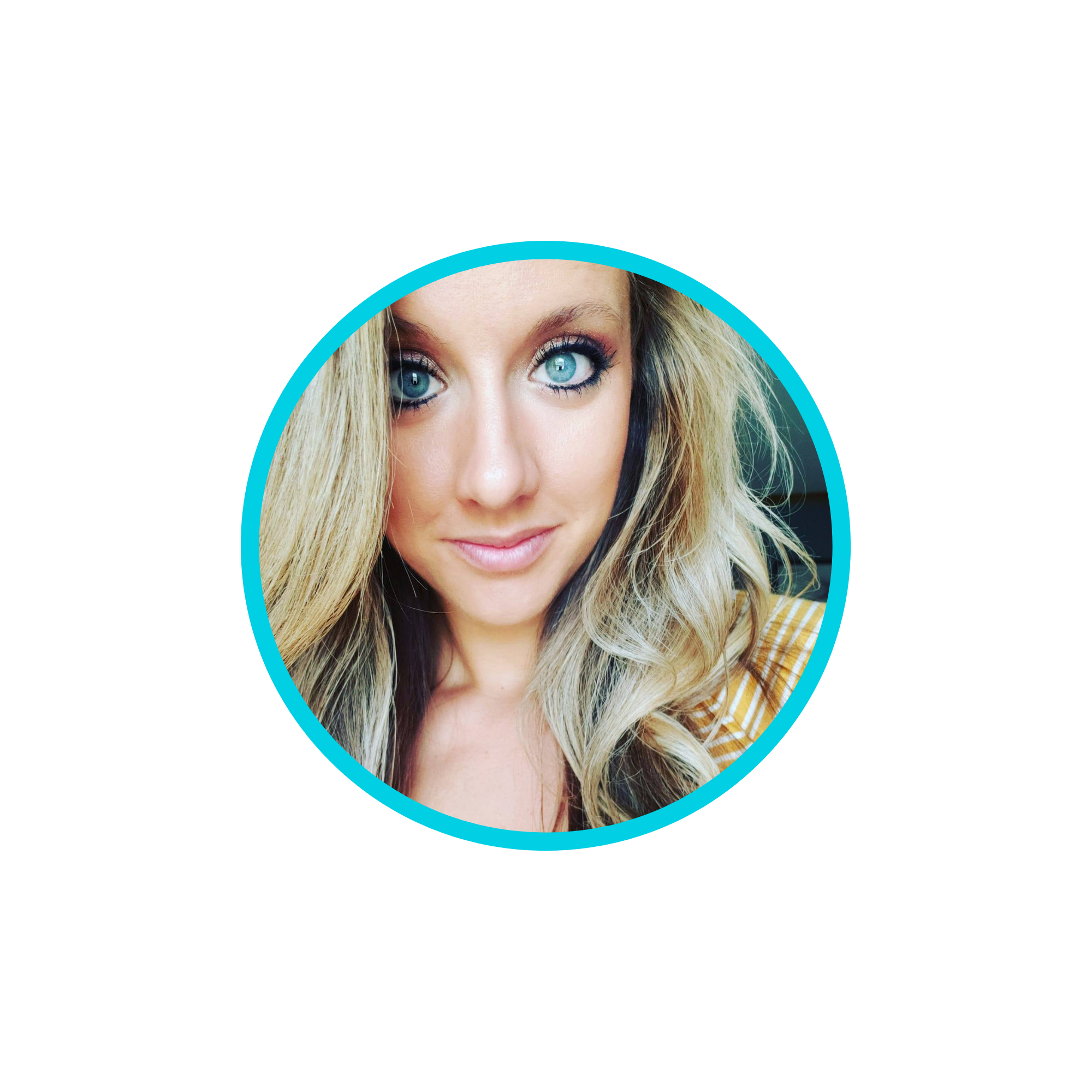 "I feel so protected and at ease from using Layne's service! She covers every angle to make sure you are fully protected.
I wouldn't want to put myself out there today without it! Talking with Layne has been amazing as well. She has opened my eyes to possible scenarios and situations I would have never thought of, and she is always a message away!
Seriously, Layne is the BEST!!"

-Nicki Hoffman, Wellness Coach